Experience Clear Bottom Kayaking and Snorkeling in Bonaire!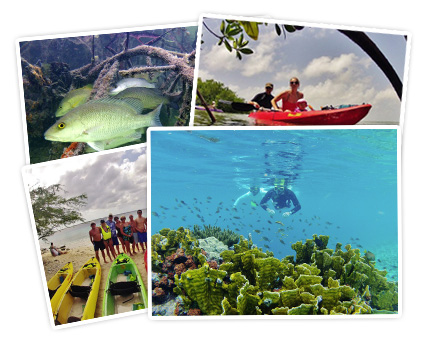 Bonaire is a small island located just 50 miles off the coast of Venezuela. Bonaire is known for its exquisite diving and snorkeling, and today ranks amongst the top four best snorkeling destinations in the world. The waters around Bonaire have been protected by an actively managed marine park for the past 30 years.
Having such well preserved reefs makes Bonaire the perfect destination to explore the marine environment through your own clear bottom kayak. Windows to the Sea Kayaking is pleased to help you create an unforgettable vacation experience.
Visit our guided tours page for details on the tours we have to offer. Contact us to make a reservation so we can customize a tour for you!
Write about your experience with us on: