Pricing & Details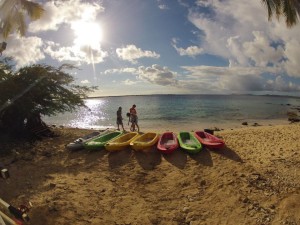 Pricing:
Adults are $50-$60 (depending on tour)
Children 12 and under are $25-$30 (half adult price)
Children 3 and under are free
Departure:
We depart from the Beach of Lac Cai
Free Transportation:
We can pick you and your party up from your home or hotel in our 14-person, air-conditioned Courtesy Van. Enjoy the scenic route as we drive to the Beach of Lac Cai, experience the memorable tour, snorkeling and relaxing and then we will drive you back.
You are also welcome to meet us at the Beach of Lac Cai to start your adventure.
Required Bonaire National Marine Park Tag:
The sea around Bonaire is protected, and all users of the waters are required to pay admission (Nature Fee). Be sure to bring your Dive Tag or Nature Fee Tag with you. The fees are $25 for scuba divers (Dive Tag) or $10 for non-scuba divers (swimming, snorkeling, boating, fishing, etc.)
Children 12 and under are exempt from the Nature Fee (unless they are scuba diving)
Admission fee is good for a year. For your convenience, you can purchase a Nature Fee Tag from us. All proceeds go to the Bonaire National Marine Park.
Read more about Park Admission Fees here.
Resident Discount:
If live in Bonaire and show your sedula (residency ID), you will receive a 10% discount off the tour price.